Plate carrier LBT 6094 Base 2013 Tubes
Pattern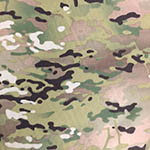 MC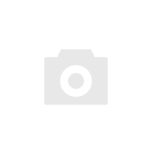 The classic and most widespread model of the plate carrier.
Tubes version is equipped with two locks on both cummerbunds for quick release.
This is the most accurate and high-quality replica of the LBT-6094 plate carrier in the world. The current version is the classic plate carrier of 6094 series from the American company LBT.
This series is the first mass plate carrier of this class that inspired other companies to create analogues. This version incorporates the enormous LBT experience. The plate carrier has many design features that make it an excellent choice for many.
Choosing this model of our production you are guaranteed to get a high quality, exact copy, strengthened key components, affordable price, the US original materials and as an option the ability to install FPB.
Used by the US special forces of various branches - MARSOC, Navy Seal, Navy EOD, DG, USAF PJ, CCT, NATO countries (GOI), and is popular among Russian special forces and PMCs.
• Cummerbund has integrated radio and magazines pouches
• Front flap has an insert for M4 or AK magazines
• On the back panel there's a reinforced evacuation handle
• Separate compartments for soft ballistics and plates
• Front, back and side compartments to install plates
• Loops for attaching accessories, such as radio wires or hydrator tubes
• On the front panel provides map pouch or panel is provided
• Shockcord on the cummerbund provides increased comfort while moving
Three sizes available: A-Medium, B-Large, C-XLarge. Sizes are the same as for SAPI/ESAPI plates and chose L size for Fort Technology or Techinkom plates. Cummerbund is designed to install soft inserts of 15x15 cm (6x6 ") or 15x20 cm (6x9") dimensions. Plate carrier is adjustable in height and waist.
Sizes:
Medium chest 90-110 cm
Large/X-Large chest 110-130 cm
To order use any convenient option below:
Send a message to Ars Arma via
Vkontakte
Send a message to sales support via
Telegram
Send a message to sales support via WhatsApp:
+79883615476
Use this website
Made in Russia. Field tested. The US made original fabrics and hardware.
Lifetime warranty.
.
The manufacturer reserves the right to make changes to the design of the product and parts that do not impair product quality, without prior notice.
Вес

1250г

Ткань

Cordura 500D США

Стропа

Texcel США

Липучка

Texxi Италия

Фурнитура

ITW Nexus США, Tubes

КАП

Опция

Плиты

Гранит, SAPI